The Oscars 2019: It's Finally Over
In a swift ceremony, The Oscars were a curious sight to behold this year. Despite its usual three-hour runtime, the program seemed to race by, bolstered by memorable musical performances and the lack of a time-guzzling host. It, like the Grammys, was a refreshing take on a dying format, though not the total revamp it requires to maintain relevance: Bohemian Rhapsody won four awards, Green Book took Best Picture, and both If Beale Street Could Talk and The Favourite took one each. This was a difficult show to watch, but let's focus on a positive first.
It seemed inevitable, but there was significant doubt leading up to the award for Best Supporting Actress. Amy Adams was the popular choice, and although Marina de Tavira was fantastic in Roma, this was Regina King's award. Poignant on screen and in life, there couldn't have imagined a better deserving actress.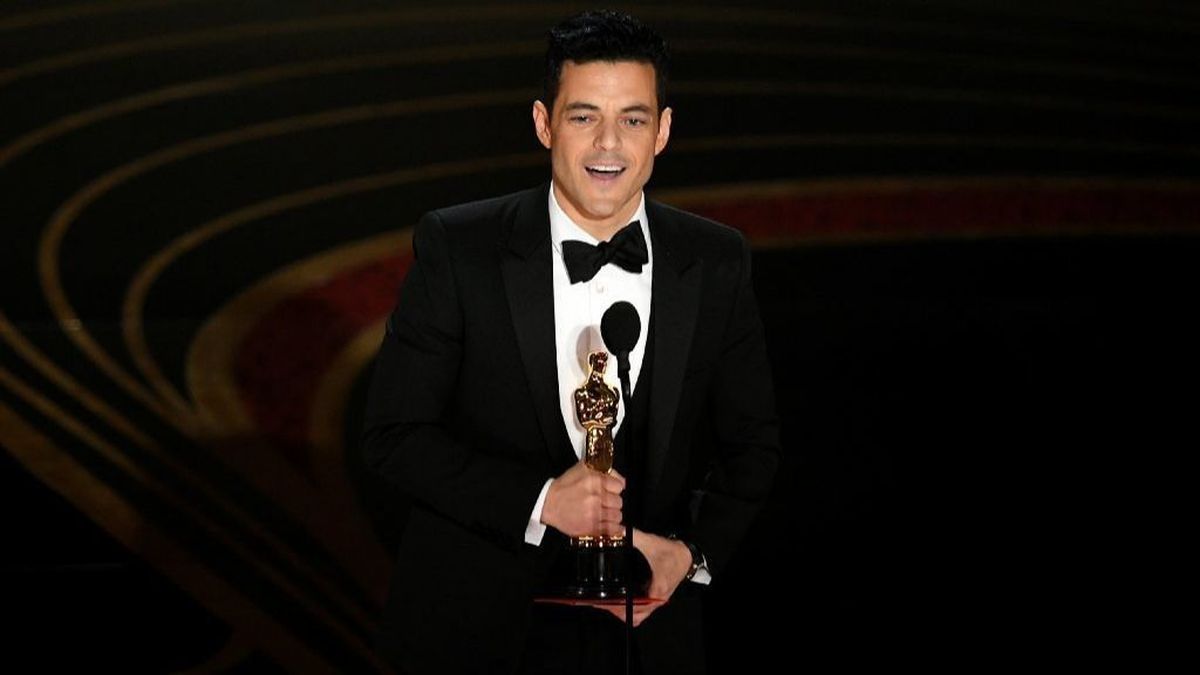 I'll try to be diplomatic about this. Rami Malek was the best part of a very bad movie, a movie that promoted filmmakers who don't deserve to be in the industry. It paints a musical legend as little more than his vices, his bandmates as decoration. Even Malik's performance was bored, misplaced; now it's a trendsetter. Bohemian Rhapsody is now the highest grossing music biopic of all time, and its most alright aspect has been given male acting's highest honor. We as the moviegoing public can choose better, to look at the performances of Stephan James, Ethan Hawke, Bradley Cooper, Willem Dafoe, Paul Giamatti, Robert Redford; but the Academy will remember this.
The writing was on the wall for this one, but I'll never get over the spit in the face to First Man and A Quiet Place, films that made exquisite use of their sound, and in one case, made it into a narrative point. Bohemian Rhapsody's best moments are concerts, remixes of classic songs without meaningful interpretation; they won an award for filling a blank. But even more than the others, Best Editing hurts. It's not only poor, but insulting: see this abhorrent scene.
Do the right thing, Academy! This was a special moment in the night, as Spike Lee read a prepared spoken-word statement that highlighted black history and a man whose career has done more for cinema than most will ever hope to. This was long overdue; the last time Lee was nominated for an Oscar was 1990's Do the Right Thing. He is everything exciting, challenging, and brave about American film: Spike Lee is an institution.
Alfonso Cuarón's Deserved Spotlight
The award for Best Director was presented by Guillermo del Toro, who received the award last year (as well as Best Picture), in a long overdue recognition. He gave it to Alfonso Cuarón, a pillar of Mexican-American cinema ever since his breakthrough masterpiece in 2001, Y Tu Mamá También. Years from now directors will appear in the cinematography category more often, and they'll have this moment to thank. The Cinematography nomination was enough, showing the Academy at least recognized Curaón's feat of literal engineering, but the win spoke volumes. Cuarón has been thriving for years with an exquisite taste for image, and with Roma being his first as his own cinematographer, there was speculation; dispelled as soon as the film begins: It's Cuarón's finest effort, and a powerhouse of wide, close-up, and pan images that express the highs and lows of maturity. It was hard to see Cold War and Shoplifters sidelined, but if any film were to have won above them, it had to be Roma. Like the Golden Globes, this was Cuarón's night. His expression, humility, and attention to theme in his film was refreshing, especially in a time where so few leaders acknowledge indigenous Mexican actors and citizens.
Humble, hilarious, and entirely deserving, this was a great moment for Olivia Colman. In one of the rare categories where anyone would have been a great pick (Lady Gaga aside, sorry fans), Olivia Colman's win was not a surprise, but a welcome recognition of the tremendous talent displayed in The Favourite. Roma was recognized for its direction, Blackkklansman for its script, and The Favourite for one of its many, many inseparable parts.
Country, Midler, and A Star is Born
The awkward Queen opener aside, musical performances were simple, understated tear-jerkers this year. Beginning with "When a Cowboy Trades His Spurs For Wings", the harmonies! In what should have been a silly, tossed-aside moment, Gillian Welch and David Rawlings delivered a moment of clarity for their Ballad of Buster Scruggs standout, imbuing it with a maturity and passion it missed in the film. Rawlings's playing, Welch's sublime melody, it couldn't have been a better tribute to the film that took itself far less seriously. Bette Midler was sublime, and all is right with the world.
Bradley Cooper has been unjustly ignored as a director this season, but damn, is there a reason. The simplicity, the Gaga-ness, the beard: Cooper and Gaga paired on stage nearly as well as in the film, and for those looking for closure in A Star is Born's devastating ending, this felt like the perfect epilogue. So long to an incredible studio film, from a director and actor we can't wait to see more of.
Long overdue praise for First Man finally arrives. While not its defining characteristic, effects in the film, whether practical or computer generated, made it a convincing journey to the moon and back. This shot says it all:
Two for two. Mahershala Ali was rightfully recognized for his film-saving performance in Green Book, but it could have been a well-deserved moment for Sam Elliott. Sam Elliott: The Big Lebowski, Tombstone, now A Star is Born; how does this man not have an Oscar yet? Unlike other performers who win on token performances, Elliott gave a career-best in A Star is Born, in a film that also starred a never-better Bradley Cooper. Ali was good, but this was Elliott's award to win.
Easily the most lavish, convincing set Marvel slapped together for a film in 2018 was Black Panther's: it convinced that Wakanda not only exists, but thrives, flourishes under mountains and futuristic buildings that highlight its African-inspired costumes. If Black Panther deserved acclaim, this was the place to give it.
Best Picture + Adapted Screenplay
This is America right now. Confused enough to nominate Spike Lee for Adapted Screenplay and Nick Vallelonga for Original Screenplay. Green Book is far from poorly made, and Mahershala Ali deserves his acclaim, but the screenplay was easily the most problematic piece of the film. It masquerades as a forward-thinking progression from hurtful stereotypes, but is as enveloped in them as much as If Beale Street Could Talk is subversive of them. When a film about a complex relationship between a white man and a black man is called a "missed opportunity" by NAACP president Derrick Johnson, there is something wrong. For those uninterested in the hyper-progressive streak the Oscars adopt, they can rest easy that Roma took home a swell of awards. Spike Lee got his moment with Blackkklansman, and Spider-Man: Into the Spider-Verse, a film with a black, Latino Spider-Man, won Best Animated Feature. And although it could have been worse (Bohemian Rhapsody), Green Book winning Best Picture is a product of the Academy's rampant desire to include. This is Crash, a film so blatantly off track and disputed by the black community, it's a wonder it wasn't removed from the ballot. Spike Lee attempted to leave the room after the announcement, visibly angry. Jordan Peele did not clap. Look back at the footage, and you'll see many silent faces: It's troubling to see a film about civil rights win without a single black writer onstage. Nick Vallelonga, the son of the film's subject, as well as its primary screenwriter, is quoted as saying "I really didn't know [the Shirley family] existed until we finished the film". Instead of If Beale Street Could Talk, Widows, Blindspotting, and Blackkklansman, the Academy remains in awe of Driving Miss Daisy.